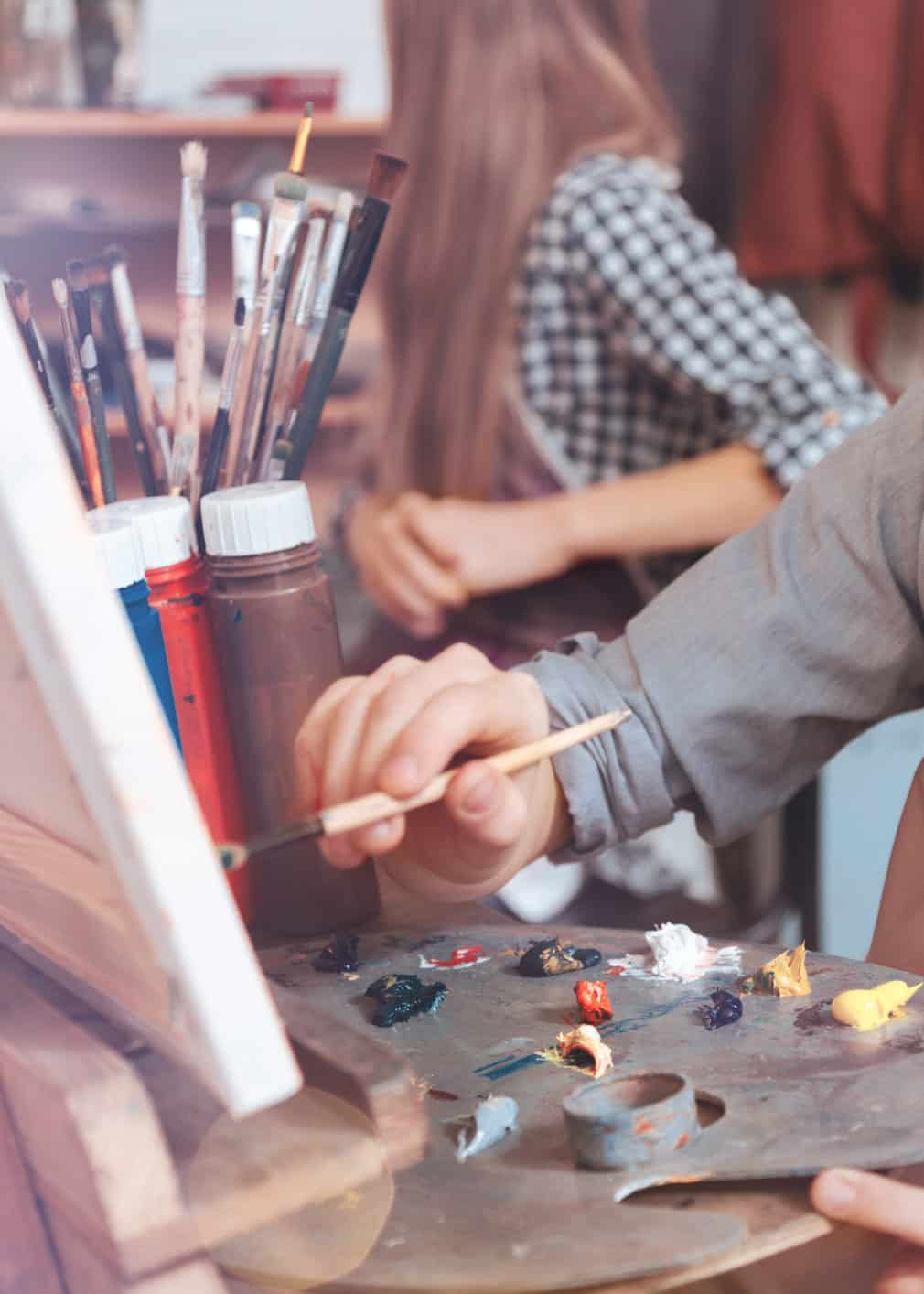 Fine Art
Mentoring & Workshops
Join me at my studio in Rockport, Texas for private mentoring sessions or workshops. The fundamentals of good composition and design are the framework for an understanding of how to create original work without being a slave to a reference photo, still life, or outdoors in the landscape. For my studio workshops, I keep the class size under five students to guarantee ample personal attention and feedback.
 Workshops
Two or three days of small group personalized instruction.
These oil or acrylic workshops will incorporate the basics in design principles and elements with a creative challenge each day. You will learn how to build a solid painting and how to express your personal feelings about your subject through paint. Growth is essential to me, so at the end of each workshop, my goal is that each person has advanced in their artistic journey.
The dates for the upcoming workshops and their focus will be posted here and announced in my newsletter. Also you can email me and have me put you on a notification list.  If you haven't signed up for my newsletter, please do so below.
Workshops will generally be held across two or three days.  Two day workshops will be Friday and Saturday, beginning at 9 a.m. and ending at 4 p.m.
Three day workshops will be held Thursday through Saturday, beginning at 9 a.m. and ending at 4 p.m.
Cost: $225 per 2 day workshop; and $335 for the 3 day workshop.
Place: Wierzba Fine Arts Studio in Rockport, Texas.
Contact me to get on my email contact list.
Just have fun!
I like to ask my students, who is the best artist in the class? They never give me the right answer which is "the one having the most fun". And isn't that the truth? Every painting is as individual as the person behind the brush and we should paint them with joy; even when we make a mess, and I make lots of messes. We learn to paint by creating a successful painting, and mostly by making lots of unsuccessful paintings (just look under my bed!).
Materials List
Bring the paints and supplies that you usually use, and if needed, reference this Materials List.
Upcoming Workshops
In person classes are currently on hold.  If you would like to know when I resume teaching, please sign up for my newsletter, at the bottom of this page, which I send out four times a year and when special events are being planned.  Thanks.
Mentorships
If you are interested in a more focused learning experience, mentorship may be suited for you.  I will work with you on a time schedule we set up together.  Contact me for more information and an initial planning session.  These private sessions will be 3 hours each at $100:00 per session (adults and teens only please).
Workshops will cover
Creating a good design and composition
Analyzing a photo reference
Designing with value 
Painting to direct the viewer's eye through the painting

Palette knife techniques and demos

Usefull painting tools, other than brushes

The importance of edges

Using color to create texture and rythum

Other areas of interest and help as the students request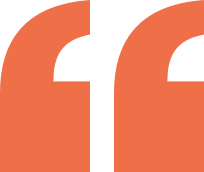 "Thank you Shelly for your instruction: Looking at shapes, putting in the dark shapes first, simplifying, minimize the details and save those for the last touches; these are all things we learned from Shelly and seemed natural to me, which surprised me because I didn't have a lot of confidence yet!"
"The biggest take away from my class with Shelly was how much we learned that is already embedded in our minds, even if we don't think it is and how being exposed to other instructors brings that out. My confidence level has gone up a notch! Happy painting!"
"The classes my husband and I took with Shelly were so informative! The topics and techniques covered were very helpful. The depth of that coverage may not always be apparent until taking a class like this one I just finished. Thank you!"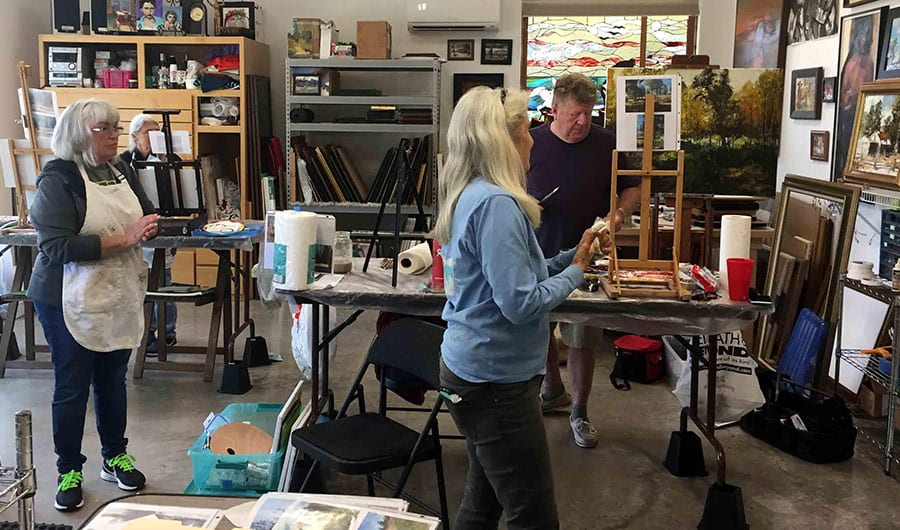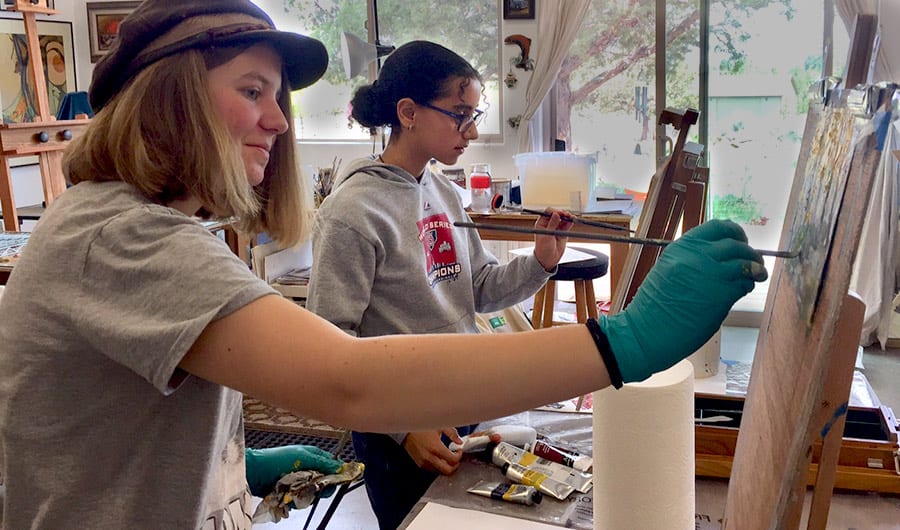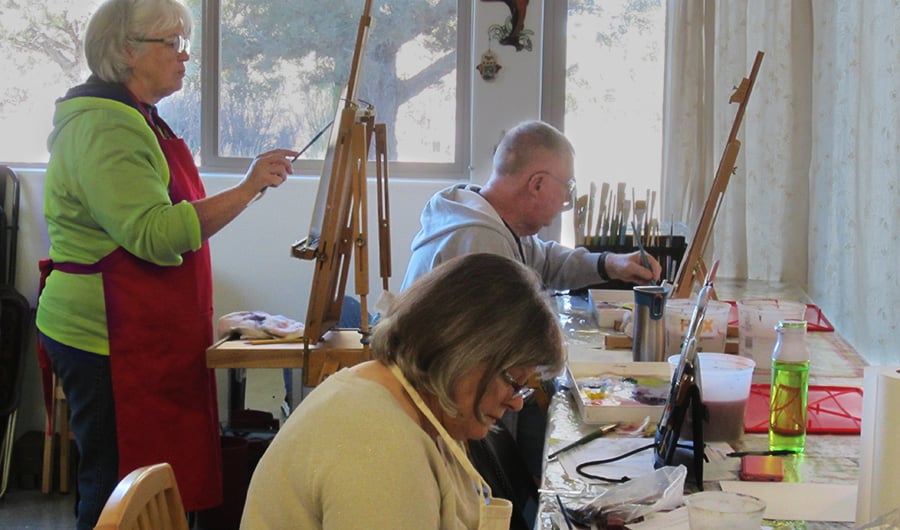 Please feel free to contact me with any questions or gallery inquiries. I will respond to your message within 24 hours.