My landscape paintings are inspired by the forests, lakes, rivers, and fields of both my home in Central Oregon as well as my travels throughout the country. Mother nature provides my creativity with an endless supply of subjects; the golden hues of an Aspen stand as summer transitions into fall, the sharp contrast of the snow against bare earth of an early season snowfall, and the blue-bird clear skies of a summer afternoon.
I find inspiration in the way the light affects the landscape and natural elements; it's never the same from day-to-day or hour-to-hour.
I hope you enjoy your journey through my portfolio of fine art paintings. If you are interested in featuring my art, would like to discuss a piece currently for sale or have any other question, please feel free to contact me.
My paintings are not just about design and composition, just as writing is not about grammar and spelling. These are just the tools of an artist, used to express emotions, thoughts, or story.
Spring Thaw
Oil. 16 x 20. A rural farm in Idaho at the end of winter. Available for Sale.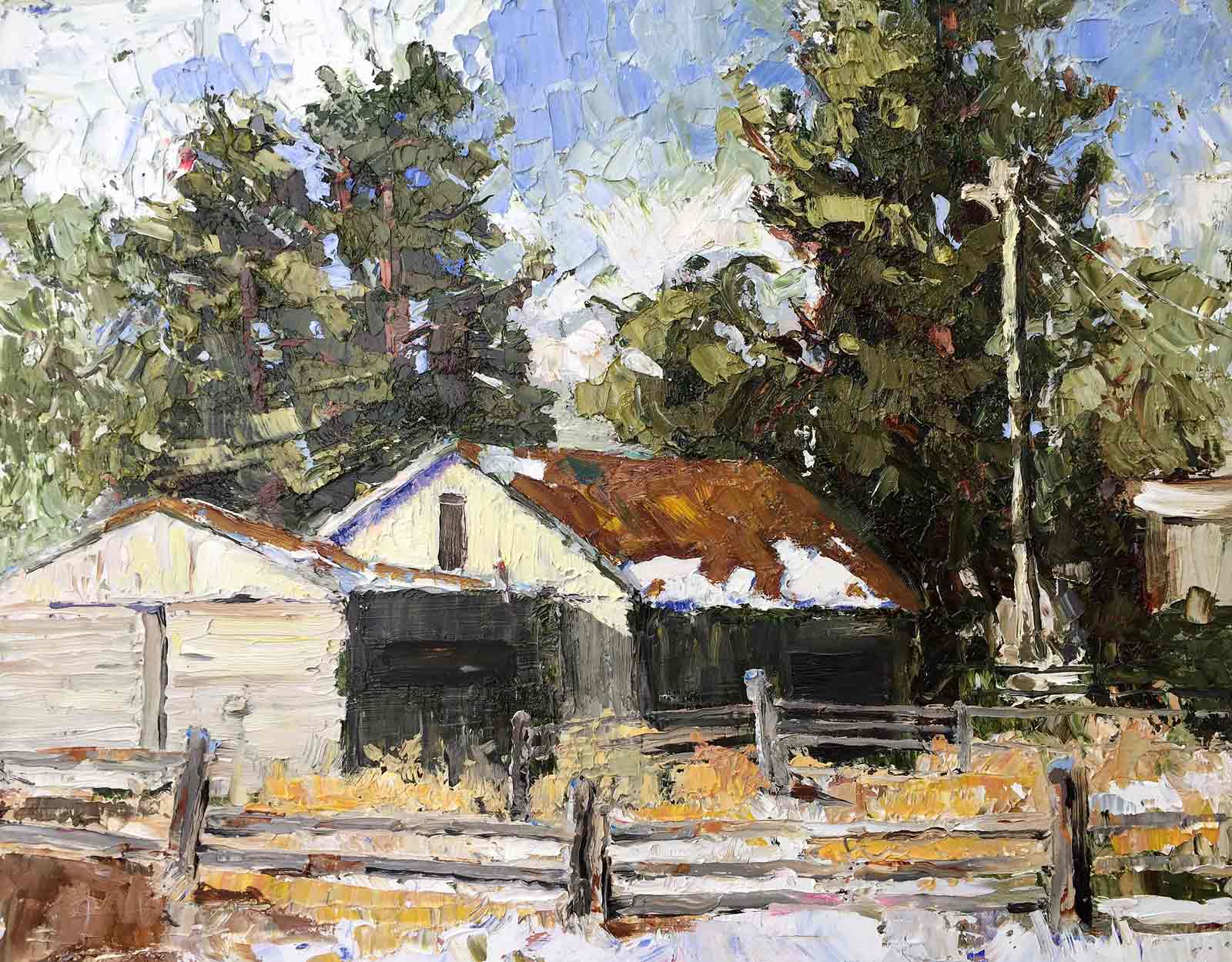 My Still Life paintings arise from a self-imposed artistic challenge, or a "what if" concept. I start with the concept and then set up the objects that represent the idea. It's also a time to play and learn.
The oil medium allows me to develop my composition by subtracting and adding paint with a variety of tools and to build the thick textures that I admire from the Russian Impressionists.
Release your individual creativity.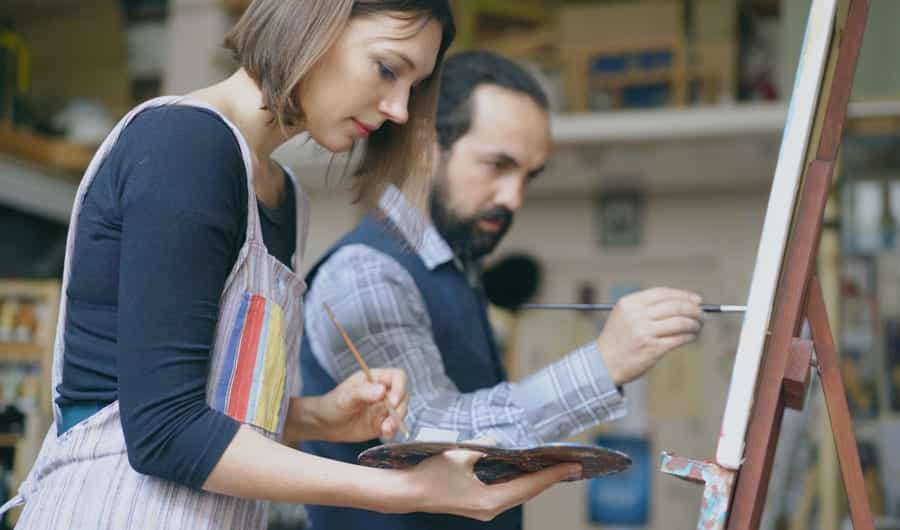 Are you ready to break out of the conventional and discover an exciting journey that will last your lifetime? My personalized art classes are energetic and you will be doing a lot of painting as you learn the fundamentals of good composition and design.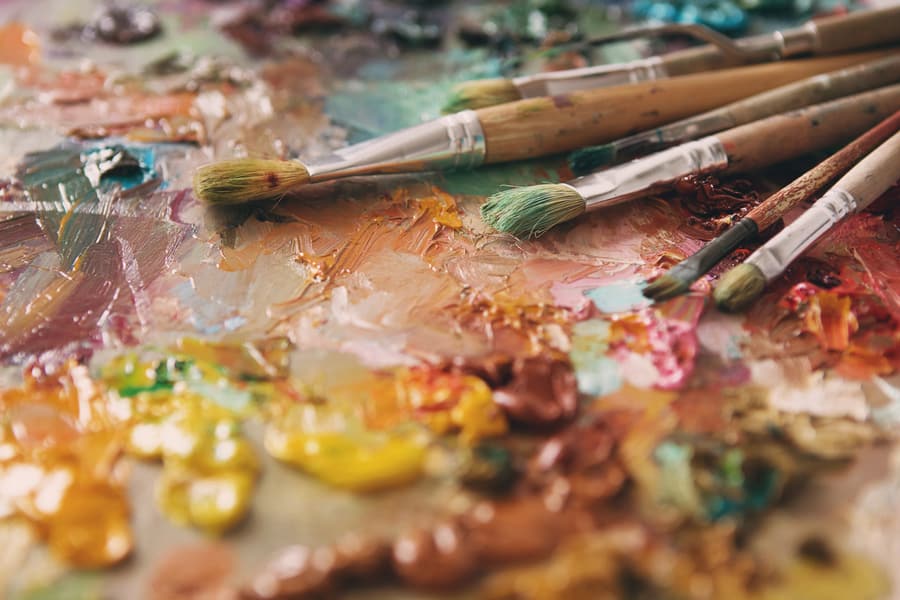 After a successful Small Works Showcase this past fall at
Rimrock Art Gallery in Prineville, Oregon,
 I have been graciously invited back to be a guest artist in the gallery. An opening reception was on Saturday, January 11th and a select number of my paintings will remain there on display over the next few months.
Where:  Rimrock Art Gallery, 405A NW 3rd St, Prineville, OR
Please feel free to contact me with any questions or gallery inquiries. I will respond to your message within 24 hours.